After years of suffering from multiple dis-eases, which doctors told me were untreatable, I took my health into my own hands and healed myself in just 3 weeks! In the 14 years since, I've gathered, practiced and mastered many tools that have allowed me to embrace bliss and live the happy, healthy life of my dreams.
Mastering and learning how to manipulate energy on all levels of mind, body and spirit is what brought me back to wellness. I can teach YOU the same in my signature online interactive course.
I approached creating this course as I do working with my clients - from love. I've been told I feel like a close friend gently guiding people and showing them tools and that is my intention.
What will you gain by completing the course?

You will go from feeling overwhelmed and stressed to feeling calm, peace & in flow.
You will know you are capable of reversing decades of pain - physical AND emotional.
You will know it is possible to wake up happy and excited for each day.
You will have confidence knowing you can handle any challenge that comes up.
Your relationships of all types will improve and become more harmonious.
You will experience a deep trust of your own inner guidance.
You will become aligned with the exact tools needed to shift any given situation.
You will have a complete road map of your future and ongoing guidance & support to get you there.

Here's what people are saying...
"Sometimes, I fall in the trap of wanting to follow an instructor's commands exactly. However, when you suggested to "play with the exercise", it gave me a sort of 'permission' to get out of my own way of trying to fit into a box." - J.D.
"Jenny's course found me at a time when I was in the dark night of the soul. I was moving through a lot of grief and then just the heaviness of the collective energy. Her course allowed me to take time to write out affirmations that I truly connected with, feel into what my soul needed, and allowed me the opportunity of healing by going inward in a way I needed it the most. After the course I felt connected in ways that I felt I had lost previously! "- Emily from PA

"I enjoyed both the box and 4-7-8 breathing. I need more practice with combining hand and breathing energy. I taught my family both techniques and they got extremely relaxed. The breathing exercises are easy to remember! My feeling of anger earlier today went away after breathing. I'm trying the hand and breathing combo on my lower back which has been sore. I also like Jenny's recommendation of setting times throughout the day to schedule my "breathing." I didn't realize the benefits of breathing for the emotional needs." - L.P.

"Loving it all, it really builds so well. So looking forward to I is for Intention. Working through old fear and current misalignment, so glad to have these tools. Many I know and have used, though having them build so beautifully and be guided with them creates an awesome healing path. Thank you so much Jenny!" - P.N.
"I have a feeling the L is for Love section is especially helpful for us men, clearing up so much conditioning on what we're "supposed" to behave like. Some of the exercises had me in tears, both releasing and relief!" - M.C.
"Jenny thank you for creating this course! Each module is so organized and easy to revisit! I'm looking forward to "I" Intention!!!!!" - L.P.

"Thank you Jenny! Wonderful way to balance out stress, to add the positive energy in! It can get easy to get carried away with our struggles, but also easy to take a minute for ourselves and reassess what our focus is on and if it is serving us. The energy and breathing work is a great way to support that re-focus, by altering our energetic vibration. - M.D.
"Thank you Jenny for your Embracing Bliss online class. As you know, I had recently lost my husband and was in what I call a "haze" of mourning. Basically, I was unable to motivate myself to do anything or focus on anything. I was a bit numb. I am not sure how I came across your class, but it somehow caught my eye and I signed up, along with two personal sessions with you. It was, perhaps, two weeks into the program, after the Love module and my first zoom meeting with you, in which you made a few gentle recommendations. I tentatively began to do a couple of your recommendations and happily there was a definite shift in my outlook. I would say, it was about a week later that I literally "came out of the fog". It's hard to describe, but it felt as if a haze had physically lifted. I was so excited and kind of incredulous that this actually happened, and it was very obviously a tangible shift because several folks that know me said I looked happier/lighter. Wow, the change for me was both emotional and physical, and I am so grateful to you. I have done several other spiritual pursuits over the past year, but none have resonated with me quite like your BLISS class. I'm not exactly sure why your class worked so well and so quickly for me, but your process is different, a more concrete/hands on method of looking at things. Anyway, thank you again and I hope to chat again soon. All the best to you and yours." - Kim


I LOVE people and ADORE sharing quick and easy tools to change our thinking and emotions. I also know we learn better when we have support and some accountability as well. That's why I offer three places to interact with me to ask questions and gain ongoing support - not only of myself but a loving community holding space for you when you are facing challenges and celebrating your successes!
Healing can be uncomfortable, but what awaits you on the other side is well worth a little bit of discomfort. It is FREEDOM from the past, from limits and restrictions, offering you a new way to embrace life and KNOWING THAT you deserve bliss.

This course begins with an introduction to the basic fact that EVERYTHING IS ENERGY! It's in us and all around us and every aspect of our being and our world is connected through energy in many unseen ways.
Mastering and learning how to manipulate energy on all levels of mind, body and spirit is what brought me back to wellness.
Learning how to tap into and become aware of your own energy and how to express it in positive ways can fill your world with more peace, health and happiness.
From the very start of this course in the Free Preview Lessons, you WILL feel energy - in your hands, in your body and you WILL know you are MUCH more than your body that houses the most important part of you - your soul.

You know on a deep soul level that we all are so much more than we tell ourselves or have been told by our parents, our teachers and our society.
You know there are "lessons" from your childhood and patterns or behaviors you would like to change as you go through life.
You may be conscious of the "stories" you have about your past and about relationships that didn't nurture you that continue to have an affect on you.
You may have believed for a long time you could never be truly happy AND "have it all" because of these limiting beliefs, patterns and thoughts which you know are stored somewhere in your body's energetic system keeping you stuck.
I know from my own life transformation, and the changes I've helped clients facilitate, that true change and lasting bliss IS POSSIBLE.
I know that most people carry around deep wounds and it seems easier to hold them in than to truly feel and heal them.
I know most people never feel they will have the life of their dreams, and often feel when one thing seems to be going well in their life, that they would be greedy asking for more when so many others are suffering.
Suffering or limiting yourself in ANY way does not help anyone around you, and most importantly, puts you in a state of disempowerment.
I know you have the power and will to live the life of your dreams.
Whether you dream of having; a romantic relationship that inspires you, consistent good health, satisfying and supportive friends and community, or an occupation you are excited to get up for every morning.
You dream of being free to do what you want, to feel like you're in control of your life and not controlled by anyone OR anything - including your past.
I know it because I did too, and I've been creating my dream life for over the last 13 years.
I went from 7 years of chronic pain and being told I would wind up living in a wheelchair with no hope of recovery - to healing myself physically and emotionally in just a matter of weeks.
Not only that... in the years following, I manifested a relationship beyond my wildest dreams, got my first book published, was a featured radio and TV guest speaker - including PBS.
Whether it's gaining self-love and self-worth, healing past traumas, healing from cancer, depression to leaving an unhealthy relationship - I have been blessed to bear witness to thousands of long-lasting life transformations throughout my practice as a healing practitioner including many cancer survivors who became thrivers!
The Embracing BLISS course offers the MOST comprehensive way for YOU to do this too from start to finish.

BLISS is an acronym of the core elements and exercises that will bring you directly into that magical state.
In each lesson we will incorporate an energetic component to make these tools even more powerful!
B is for Breath - You will learn different breathing techniques and the importance of breath for your body, mind and spirit.
L is for Love - Love as in unconditional love for yourself and others. We will dive into forgiveness work here. There are valuable tools I feel you will be using for a long time to come for yourself and to heal your past.
I is for Intention - You will learn powerful techniques for honing in on what you want and for setting intentions so you are sure to manifest what you want.
S is for Soul/Spirit - You will be able to feel into the trueness of who you are and the connectivity you share. You will be guided using energy to feel into your higher self and all the love that is there waiting for you.
S is for Self-Worth - Self-Worth is broken into 3 pieces and is the most needed part to feeling bliss. You NEED TO KNOW you DESERVE IT! To feel self-worth you need Self-TLC which can be broken into 3 parts:
Self-Talk (Mind) - Learn how to hear and control your self-talk.
Self-Love (Spirit) - Learn how to treat yourself kindly and as your best friend instead of harshest critic.
Self-Care (Body) - Learn the importance of taking care of this vehicle that houses your soul.
Summary - Lastly there will be a summary telling you how to keep moving forward LIVING this life of BLISS as you cope with daily challenges and events that will come up. It IS possible to keep this wonderful feeling in your life.

This course will awaken you to a more powerful way of being. YOU will feel changed by the end. Your relationships will feel lighter. People will notice a difference in you. You will laugh more and KNOW you are truly worthy of a life filled with happiness and bliss. You will be surprised at how easy this can be. Will it take some attention and homework? Yup - but it will be FUN as you are gaining tools that you can use for the rest of your life to ensure your best life.
What's included in the Embracing BLISS course?
Access to the Complete 6-Week Online Interactive Course including 6 lessons delivered weekly through 60 educational videos to view at your own pace.
Over 25 Guided Exercises throughout the 6 lessons in addition to more exercises in the accompanying pdfs.
Access to a Private Facebook Community - This is a space where I will interact regularly with the group as we offer support to one another.
Access to a Monthly LIVE Q&A Call where you can ask your questions and receive additional energetic support from me.

**NEW**

Jenny will give you a personalized Self-Worth Quotient (SWQ) assessment directly from the Akashic Records which will enable her to offer you custom clearing affimations, just for you, based upon your number.

My vision is to create a space where living in your bliss is nurtured - where we can help, encourage and support one another in sustaining our bliss and to know you don't have to do this alone and to have this circle continue to grow. Join me on this fun and exciting journey by taking the first step and enrolling in the course and getting started TODAY. I look forward to guiding you on this journey - with no judgment, a warm heart and open arms welcoming you to this next stage of your life! I would be so excited and honored if you chose me and this community to help guide you.
The value of this course is worth thousands, but you won't pay near that.
It's priced at $222, and I'm offering it at a 50% discount for a limited time!
(Was $222)

You'll pay just $111
SCROLL DOWN FOR A FREE PREVIEW AND TO ENROLL NOW!
In the Free Lesson Preview you WILL feel energy, in your hands, in your body and you WILL know you are MUCH more than your body that houses the most important part of you - your soul.
Feedback from Free Lesson Preview:
"I've always been able to feel pressure, like two like poles of a magnet that are pushing each other away. But as I got really relaxed and practiced this exercise I felt vibration as well. It's the first time I felt a strong vibration that really peaked my interest =)" - Sonia S.
"Very exciting to learn these techniques! Thank you for sharing the "secrets" to creating energy. Even with one hand in a cast, I was able to do it!" - Candi. M.

"Awesome exercises Jenny! I could feel the ball in the first and it felt like I was squishing it when I slightly pressed harder. The second exercise with the fingertips actually made the ball go away so I had to rub my hands again to get it back but then that's when the visualization exercise started and that was easy to picture and the ball became much larger during that one, though not as dense...and the wisps were fun!" - Michelle D.

Click on "Preview" to watch the Introduction to Energy and Energy Exercise videos now

Course Curriculum
Intro - Bliss - Inviting the ENERGY of Bliss into Your Daily Life
Available in days
days after you enroll
B is for Breath and Breathing
Available in days
days after you enroll
Frequently Asked Questions
When does the course start and finish?
The course starts now and never ends! It is a completely self-paced online course - you decide when you start and when you finish.
How long do I have access to the course?
How does lifetime access sound? After enrolling, you have unlimited access to this course for as long as you like - across any and all devices you own.
What if I am unhappy with the course?
We would never want you to be unhappy! If you are unsatisfied with your purchase, contact us in the first 30 days and we will give you a full refund.
What if I don't feel comfortable participating in the group?
You do not NEED to participate in the group. BUT you may gain insights and more tools by reading and following along with discussions even if you do NOT participate. I take questions before the support calls you can feel free to email me and I can answer them without producing names. You have my never ending support with this class.
Your Instructor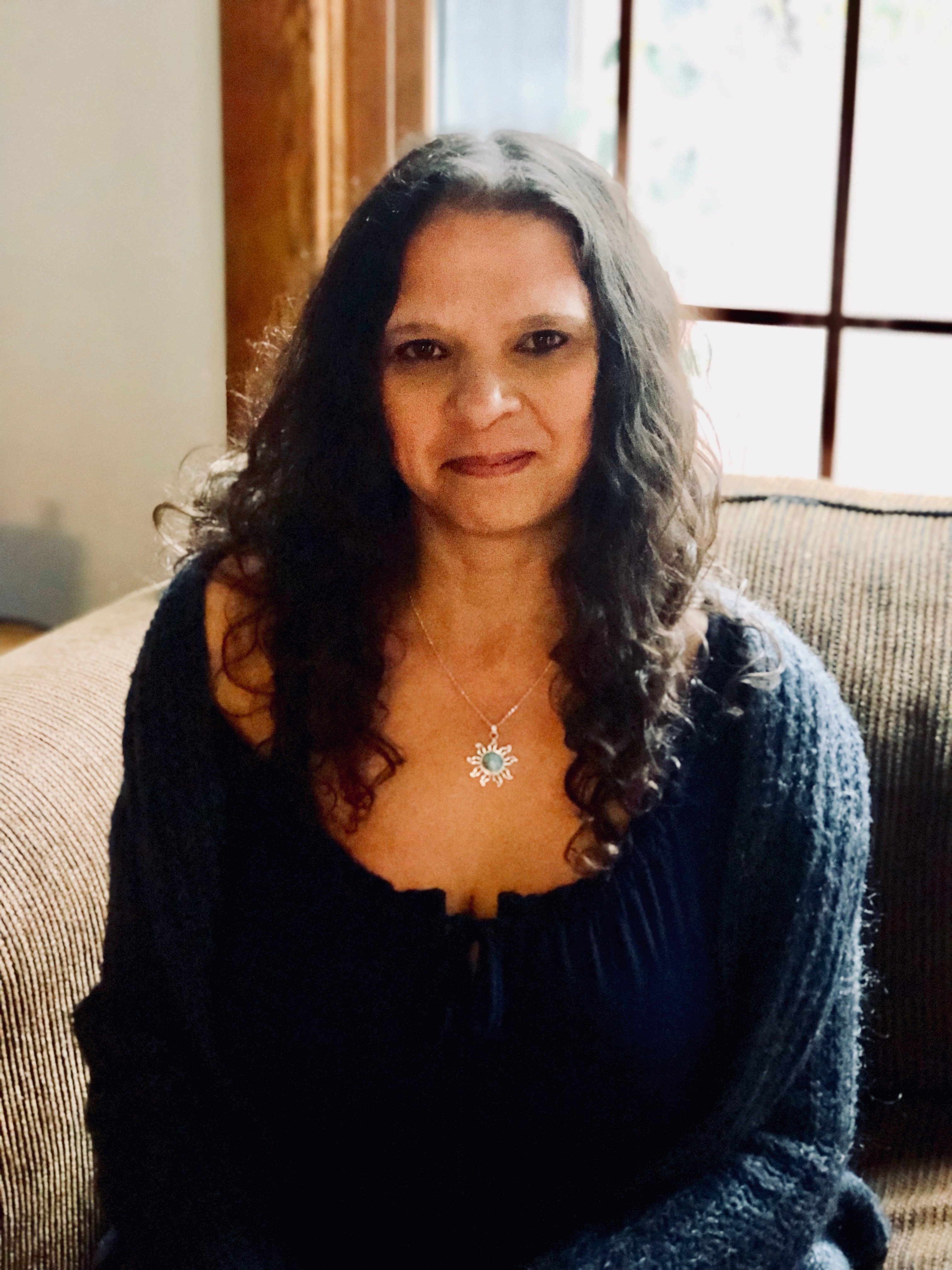 I've had the remarkable experience of healing myself of 7 years of chronic disease in just 3 weeks. In that time, I became awakened to the power of the mind and spirit. I've since spent the last 12 years gathering tools, gaining certifications and teaching others how to tap into their limitlessness of being. My joy now is to empower others and to act as an energetic catalyst for profound change in their lives. I'm very passionate about learning and teaching and I've been a featured speaker on dozens of programs including a special wellness segment airing on PBS Chicago. My book, A Short Path to Change: 30 Ways to Transform Your Life has helped many to heal themselves from within. In my practice, I've seen people heal from late stage cancers, depression, MS, anxiety and more. I feel we all have many gifts to share and it's been my privilege and joy to create this course to help you tap into your own gifts and abilities and to live your life in happiness and embrace bliss.